Zhejiang Longyou GD Chemical Industry Co., Ltd.
are specialized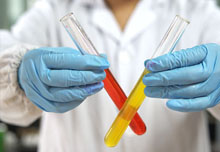 in research, production and application of Environment-friendly and Halogen-free Ammonium Polyphosphate (APP) with high polymerization degree series flame retardants. Our main products are as follows:
GD-APP101 Ammonium polyphosphate with high polymerization degree flame retardants,
GD-APP102 Melamine cladding ammonium polyphosphate flame retardants,
GD-APP103 Epoxy resin cladding ammonium polyphosphate flame retardants,
GD-APP104 Non-Halogen Intumescent Flame Retardant for Polyolefines(Compounding ammonium polyphosphate)
Ammonium polyphosphate with high polymerization degree is a high-quality non-halogenated flame retardant for intumescent coatings, paints and engineering plastics. The product is largely insoluble in water and completely insoluble in organic solvent. It is white, non-hygroscopic and non-flammable, with crystalline form II, n>1000.
Our company insists on the service attitude of scheming for customers, has a professional marketing team. Our products have first class quality in the world(especially GD-APP101, this product equivalent to Clariant GmbH's Exolit AP 422, 423 and Budenheim FR Cros 484) and competitive prices in the market, which meet the needs of customers both at home and abroad. Shanghai Research Institute of Chemical Industry (SRICI) is an authoritative organization in Chinese chemical industry, have been using GD-APP in their Non-Halogen Flame Retardant products. At present, GD-APP is highly praised and trusted by clients at domestic and foreign market. The products have been sold to Europe, North American, South-east Asia, and other countries and regions. We also have established good business relationship with many producers from of different countries in the world.
"Quality, Credit and Service" is the foundation and guarantee of realizing the company's innovation and great leap-forward development. Sincerely welcomes your visit and business.